LGBTQIA Week 2017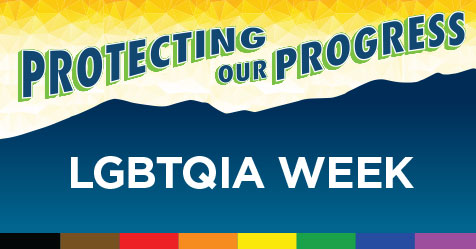 LGBTQIA Week is a programming series of educational events and activities exploring LGBTQIA identity and social justice issues; in addition, celebrates and remembers the history of the gay rights movement and is held in October to recognize National Coming Out Day.
Multicultural Affairs and LGBTQIA Task Force sponsors LGBTQIA Week events.
We need volunteers
Are you interested in volunteering at LGBTQIA Week events? Please contact Multicultural Affairs at (206)592-3296 or mca@highline.edu.
If you need accommodations due to a disability, please contact Access Services at (206) 878-3710, ext.3857 (voice) or (206) 870-4853 (TTY).
These events are free and open to the community, so please join us and share this with others. We look forward to seeing you!
LGBTQIA Week Event Schedule
Monday, October 9, 2017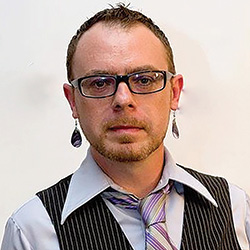 Dr. Qwo-Li Driskill
Title of discussion: En-storying Resistance
Time: 11 a.m.–12:30 p.m.
Location: Building 7
Co-Sponsors: Academic Affairs
Qwo-Li Driskill is a (non-citizen) Cherokee Two-Spirit and Queer writer, activist, and performer also of African, Irish, Lenape, Lumbee, and Osage ascent. S/he is the author of Walking with Ghosts: Poems (Salt Publishing, 2005) and the co-editor of Sovereign Erotics: A Collection of Two-Spirit Literature (University of Arizona, 2011) and Queer Indigenous Studies: Critical Interventions is Theory, Politics, and Literature (University of Arizona, 2011).  Hir book Asegi Stories: Cherokee Queer and Two-Spirit Memory ( University of Arizona 2016) was a finalist for a Lambda Literary Award in 2017. S/he is the Director of Graduate Studies and the Queer Studies Curriculum Organizer in Women, Gender, and Sexuality Studies at Oregon State University.
Using poetry, history, and personal story, this talk will address how telling our stories Indigenous and LGBTQ+ peoples can contribute to social transformation, resistance, healing, and imaginings of a decolonized future.
Tuesday, October 10, 2017
PFLAG Panel & Discussion
Time: 12–1:30 p.m.
Location: Building 8, Mt. Constance
Coming out can be challenging for anyone who identifies as Lesbian, Gay, Bisexual, Trans, or Queer. Preceding national coming out day, we have panelist from PFLAG Tacoma who will be talking about their experiences with the coming out process. PFLAG (formerly known as an acronym for Parents, Families and Friends of Lesbians and Gays) is a volunteer organization whose mission is to meet people where they are and collaborating with others through: Support for families, allies and people who are LGBTQ, educating ourselves and others about the unique issues and challenges facing people who are LGBTQ, advocate for our community members to change attitudes and create policies and laws that achieve full equality for people who are LGBTQ.
PFLAG envisions a world where diversity is celebrated and all people are respected, valued, and affirmed inclusive of their sexual orientation, gender identity, and gender expression.
Wednesday, October 11, 2017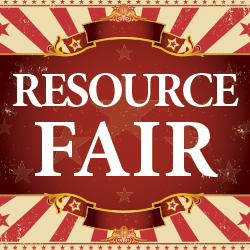 LGBTQIA Resource Fair & Entertainment
Time: 12–2 p.m.
Location: Building 8
Highline and its community partners support the health and wellness of the LGBTQ community. In the first resource fair of its kind at the college, visitors can explore more than 40 campus and community resources to connect with caring and affirming resources.
Entertainment provided by Renee Jarreau Greene, aka Reverend Dollars.
Community Organizations and Resources
ACLU of Washington (American Civil Liberties Union of Washington)
Different Strokes
GSBA (Greater Seattle Business Association)
Public Health Seattle & King County Community Health Resources
Seattle Choruses (Seattle Men's Chorus & Seattle Women's Chorus)
Information will also be available from the following community organizations.
Highline College Campus Resources
Resource Fair attendees subject to change.
Thursday, October 12, 2017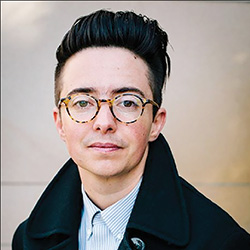 Dean Spade
Title of discussion: Fight to Win! Critical Trans Resistance in Scary Times
Time: 1:30–3 p.m.
Location: Building 7
Co-Sponsors: Center for Leadership and Service
Dean Spade is an associate professor at the Seattle University School of Law. In 2002, he founded the Sylvia Rivera Law Project, a non-profit collective that provides free legal help to low-income people and people of color who are trans, intersex and/or gender non-conforming and works to build trans resistance rooted in racial and economic justice. He is the author of Normal Life: Administrative Violence, Critical Trans Politics and the Limits of Law (Duke University Press 2015).
In this talk, Dean Spade will raise questions about how increased mainstream visibility of trans people relates to on-the-ground struggles for trans survival. How do we build a trans resistance politics that centers opposition to war, imperialism, immigration enforcement and criminalization? How do we move beyond symbolic acts of resistance and actually help meet each other's most basic needs for housing, child care, health care, safety, and connection? This talk will explore how contemporary movements are developing transformative approaches and practices to address these questions in the face of worsening conditions of wealth concentration, state violence, and climate chaos.
Friday, October 13, 2017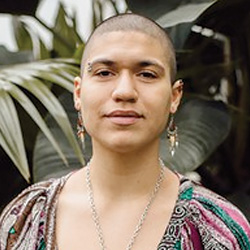 Syd Emmanuel Arrojo
Title of discussion: Butterfly: Una Transformacion, Una Ascencion
Time: 9–10:30 a.m. (Doors open at 8:30 a.m.)
Location: Building 25, Floor 6, Academic Success Centers
Syd Emmanuel Arrojo~La Espiritista~ (Artist/Performer/Poet/Writer) is a Latinx American Seattle based artist originally from New Jersey. They are a multi-talented artist that expresses their creative nature through many forms of rhythm some including Spoken Word Art, Creative Writing, Colorful Sketches, Singing, and Wooden Instruments.
Need more information or accommodations?
For more information on LGBTQIA Week, contact Multicultural Affairs at (206)592-3296 or mca@highline.edu.
If you need accommodations due to a disability, please contact Access Services at (206) 878-3710, ext.3857 (voice) or (206) 870-4853 (TTY).